Sundays are the most fun/un-fun day of the week.  Pros: sleeping in, brunches, general lazing about; Con: being the closest to Monday you can get without actually being Monday.
One more Pro to add to the Sunday list; lots and lots o' sales! So check out what items the ladies of Fashion by Committee are lusting after, and finish your week with a happy closet and an intact bank account.  The weekend has to end sometime; you might as well look cute at the wake.
Loft is offering 50% select full price items and all sale items right now with the code Heatwave. I may have grabbed this shirt, this linen tee, AND this necklace yesterday in the store (I am just lucky there was less in my size, or I would have done some serious damage).  The best part about this sale is that because Loft has their fall items in store now, most of their summer line is half off so you can grab great deals on styles you can still rock for at least another month and a half!
Banana Republic is also 40% off select full-price styles and 50% off women's sale items  (Literally, is there anything more beautiful than the phrase "50% off sale"? It's like poetry to me…). When it comes to those closet essentials you are always needing more of, no one does it better than Banana.  I mean, I'll take one of these racerback tanks in every color please (and at half off $20 each, I could actually afford to). I am also kind of obsessed with their soft-wash button down shirts, like this striped one here, so easy to tuck into a pencil skirt for work or tie over a maxi dress for the weekend.  Stock up on those basics, you won't regret it.
J. Crew Factory is offering 40% off tops online only.  I literally have this gorgeous floral print top and this olive green blouse sitting in my shopping cart ready to press "buy". I don't know about you, but I am notorious for buying skirts, shorts, etc. and totally neglecting to buy tops to go with them (which is, you know, kind of necessary…) so this sale is perfect for me.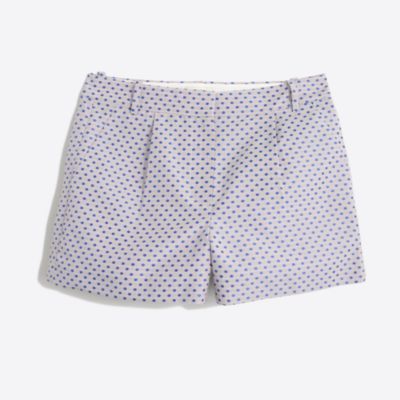 Finally, if you are a sucker for shoes (Emily, I am talking to you.), DSW is having a 60% off summer styles sale event. I actually just picked up these amazing peep toe booties earlier today (they weren't on sale, but I could not resist!), and they have a ton of fantastic shoes and purses to accessorize all the outfits you can put together with the items you bought at the sales above (see what I did there?). I mean seriously, if you have the willpower to walk away from these brown stacked heels (love the detailing!), these totally badassed studded leopard print flats or this quilted bucket bag at these prices, please teach me your ways. Until then, happy shopping!